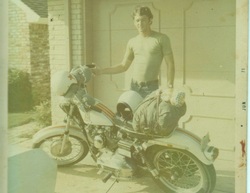 Shook Enterprises began in Steve Shook's garage. The interest in motors with wheels came early with a '53 MG TD in high school and a '69 Harley Sportster right after. Shook Enterprises officially opened in its current location in downtown Corpus Christi in 1976 and has been an interesting fossil fueled journey ever since. "Shook's", from its beginnings, has had the ordinary and the extraordinary wheeled vehicles pass through its doors. The customers, friends, race buddies, and enthusiasts of every description and vehicular persuasion have passed through as well, and continue to do so. The business has focused on mechanical and electrical repair of foreign and domestic makes and models, from the very old to the very new.
---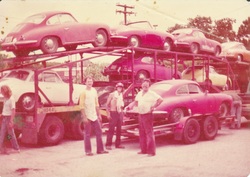 The early years had some interesting stories that can best be related with a few beers and good company.


---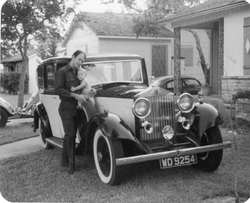 The cars that have passed through the Shook family were various and numerous.



---